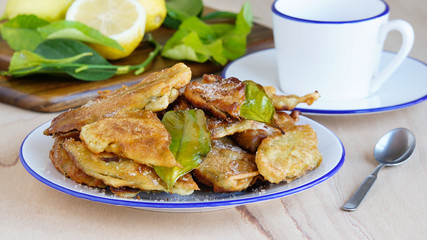 I come from Murcia and the most famous dessert in my city is paparajote.  They are sweet with a touch of lemon.  To prepare them we need:  wheat flour, whole milk, sugar, lemon, cinnamon, eggs, oil for frying and some lemon tree leaves.
We mix all the ingredients and smear the lemon leaf with the mixture.  Then, we fry the lemon leaf and we serve with a little cinnamon and sugar.  The decorations for this dish are lemon leaves and cinnamon sticks.  The result is amazing!
However, be careful because the leaf shouldn't be eaten as it has a very acidic flavour.  A funny fact is that almost every tourist to my region tries to eat the lemon leaves!
Paparajotes are a typical dish for spring parties in April.  People meet in the street and eat this dessert.  It is normally accompanied by coffee, tea or sweet wine.
The origin is Arabic and this was eaten by peasants when they came from the fields and needed more energy.  In Murcia, the typical work is farming and cattle raising.  If you go to Murcia, ask for paparajotes for dessert!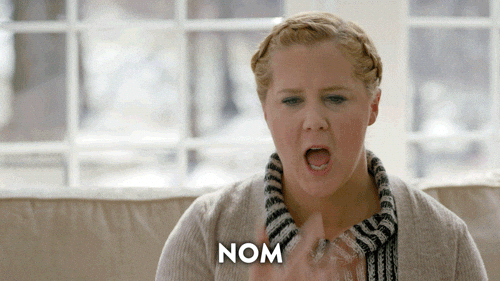 By Marina Costa Martinez
This post has been written by a student of Bethnal Student Academy as part of her/his homework and has been chosen as the winner of the monthly essay competition.