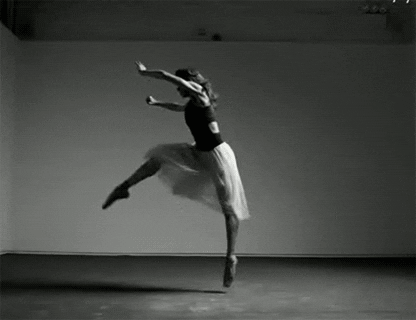 I think that every day counts, and every day in our lives has something important for us to be a better person. This is without a doubt one of the best days of my life.
I always wanted to be a dancer, but when I was 18, I had a big car accident and with it, three operations.  I broke my bones.  I've never experienced anything more painful than that. I spent 6 months of my life in bed.
After that, I had to learn how to walk by my own again, like a baby.  Every day was a goal for me.  Step by step, I started to walk normally.  The doctors told me that I never going to dance again. Not like I used to.  I felt that all of my world had fallen down.
But I didn't give up. I practiced a lot and I sent all my papers and all my information to the dance school that I wanted to get into and they accepted me to do a test.
The day came. My parents left me at the door and that is when it all started.  I was super nervous. It was like the feeling of the first time.  I felt every single part of my body, my breathing, I felt my foot…shaking, all my body was shaking.  I found my name and my class in the list.
I walked in up the stairs, opened the door, and there was it: The best place in the entire world. A big room with mirror walls, a beautiful piano, drums, a gorgeous teacher, dancers, and a big window with a stunning view. The teacher started the class, the drums and the piano started to play music that I felt and still feel in my bones.  I felt the rhythm in my heartbeats, in my soul. The dancing started, and it felt like flying.  I was free again, I was a bird again.  I looked at myself at the mirror with that shining in my eyes and then I knew two things: I had learned again to fly and that day was going to be the best day of my life.
By Ximena Rodriguez Diaz
This post has been written by a student of Bethnal Student Academy as part of her/his homework and has been chosen as the winner of the monthly essay competition.