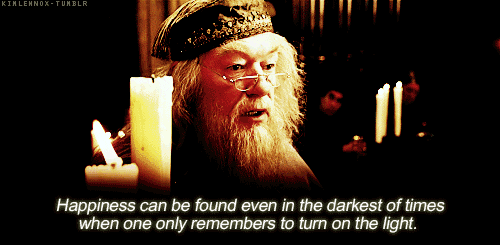 The one thing I couldn't live without and the biggest reason why I came to London is Harry Potter.  It's the first love of my life!
J.K. Rowling changed my life.  She showed me how important friendship is and to be nice, friendly and respectful.  Sometimes, Albus Dumbledore is like a mentor to me.  "Where your treasure is, there will your heart be also", he said in Deathly Hallows.
I know it sounds crazy but it is my favourite book and it will be forever.  I dream about having a broomstick and drinking a butterbeer.  I couldn't think of a world without Harry Potter.  Every time I'm alone and scared because of a thief, Harry Potter relaxes me.  J.K. Rowling takes me to another world, a magical world and shows me, "That it is important that we all have magic inside us."
The only thing wrong with Harry Potter is that you cannot put it down!
By Lisa Fredrich – Advanced class
This post has been written by a student of Bethnal Student Academy as part of her/his homework and has been chosen as the winner of the monthly essay competition.