Discover the trendiest area for Hipsters in London: Shoreditch
London is one of the largest cities in the world, with over 10 million inhabitants, and a rich source of culture to go along with it. The British capital, apart from boasting world-famous structures such as Big Ben or Westminster Abbey, is home to one of the trendiest and most hipster areas across the European continent: Shoreditch, East London.
The best street food you can ever try, the great vintage shopping experience and the amazing nightlife have made Shoreditch into one of London's most distinctive and best areas for young people and those with alternative lifestyles.
Food
For food lovers, Shoreditch has become a must-visit destination for its multicultural dishes and alternative dining spots.
While cycling around the city, Londoners love to stop by the famous coffee houses in this East London area, as Shoreditch is a hotspot for coffee-lovers. So whether you like a frothy cappuccino or a soy milk latte, you will find something in this district that will cater to your needs.
A wide range of street food can be found in the Food Village, located on Shoreditch High Street, a great place to pop in to try new types of international food in a friendly and relaxed environment, especially later in the evening. Also the new food destination point located in Pump Street Food Market has been described as the biggest and best street food market in London with plenty of seating areas and different varieties of food from Japanese to American. Another interesting place to visit, is Brick Lane which has its famous food trucks open seven days a week.
If you prefer to be more comfortable and seated in an area including a wide range of gastronomic options, the BoxPark is also a great choice. It is the world's first pop-up mall combining the idea of dining and fashion, ideal for an evening out with your friends.
If you'd rather go for a pair of skinny jeans and a leather jacket, surrounded by a fresh hipster atmosphere, you simply must visit Old Spitalfields Market. Also known for being a street food mecca and venue for different types of events, it is an essential visit when living in London for the diversity of different vintage clothing.
Brick Lane is also home to the famous Vintage Market, specialising in retro fashion and open from Thursday to Friday every week. You can find everything from accessories and jewellery to handmade clothing.
Apart from the street markets, Shoreditch is also well-known for the independent and entrepreneur designer boutiques you can find in Commercial Street, or in the pop-up mall of BoxPark full of unique global lifestyle stores (as mentioned before, there is a dining area upstairs if you get hungry while shopping).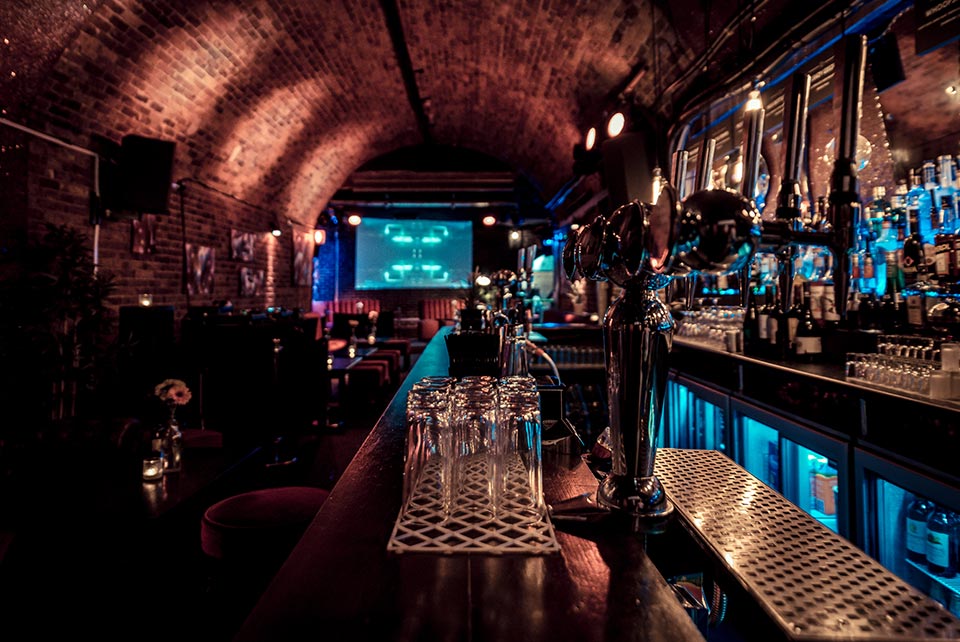 Full of entertainment, from live gigs to dance venues, East London offers some of the best nightclubs and bars you can imagine – and the party goes all year long!
Old Street is a unique road that will not disappoint you when having a great night out in the City. Full of young Londoners and the trendy international community, there are different venues such as XOYO or The Rolling Stock that boast amazing evenings from underground DJ bars to fancy and delicious cocktail mixes.
If you prefer a clubbing experience, Cargo has sofas and cool seating areas where you can have a drink and also a dance floor to party while getting down to the best DJs on the scene. Barrio East is also a great choice with a friendly and cosy atmosphere where you can dine first, have a cocktail drink later, and finally enjoy your night with some dancing.
During the summer, Londoners love hanging out at what we call "Roof top" bars, the Queen of Hoxton being the most famous in the area. It has a stunning rooftop garden with a bar and kitchen, perfect for a summer evening with views of London.
You can also experience the colourful culture of street art and graffiti around this area of London, from Bethnal Green to Shoreditch. A lot of artists have made their mark in Shoreditch's Streets including Banksy, who has two famous pieces on Rivington Street. If you are really into street art, Shoreditch Street Tours offer a walking tour through the most vibrant and creative streets with a full explanation of what you will see from an artist's point of view.
Galleries are also prevalent in the area, managed by local and international artists such as Pure Evil Gallery or the Transition Gallery.
In terms of events, the Shoreditch Design Triangle leads the area in celebrating the creative industry in East London. It offers exhibitions, workshops, talks or tours (among other activities) that you can visit for the whole day.
To sum up, East London is ideal for young people who are into the vintage and indie lifestyle, foreigners who want to learn English in a fun and inspiring environment and for students who want have some fun in their lives.
East London is waiting for you!
Written by Cristina Garcia Fuentes